Resting where the region of Le Marche brushes up to Abruzzo, the city of Ascoli Piceno is full of surprises. Its more elegant than you'd expect, and part of its splendor comes from the fact that the entire city is built of creamy-colored travertine. The gorgeous Piazza del Popolo is paved in it, looking like gleaming marble.  The stone makes the city look prosperous and grand.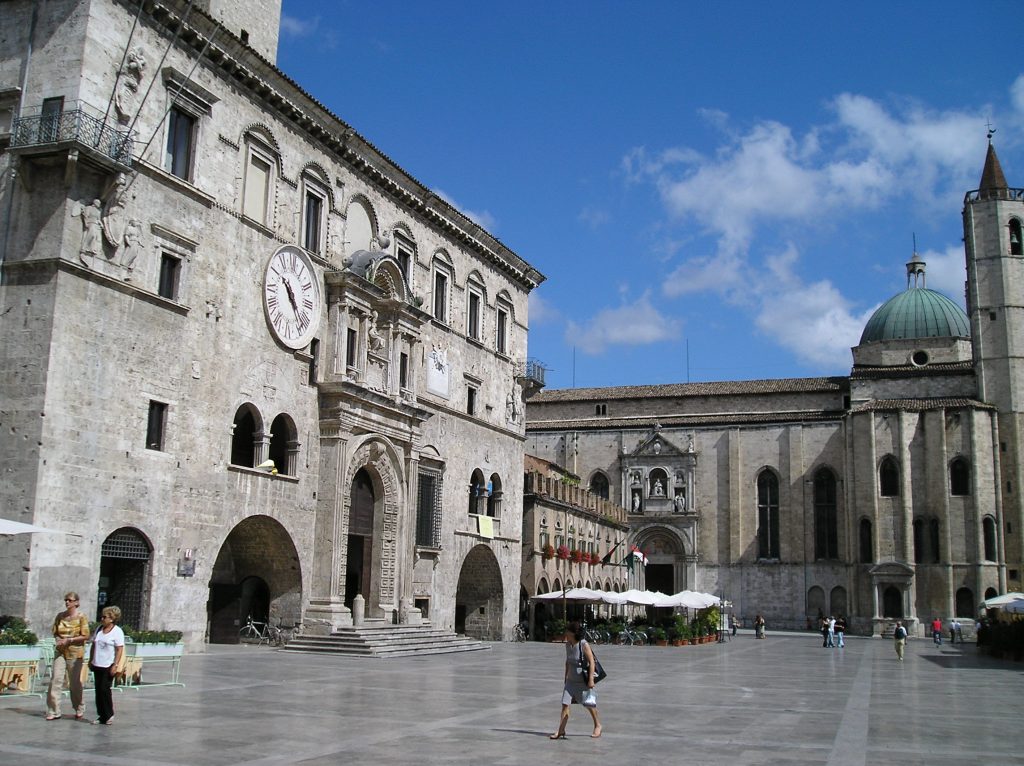 And it was; it had a heyday of prosperity from the wool merchants and other trade guilds, today's streets are still lined with the palazzi they built with their wealth.  One of the ways they liked to flaunt it in the Middle Ages was by building a tower, and Ascoli was awash with them. It boasted more than 200 of the tall status symbols, under Frederick II order half of them to be destroyed. He thought they were getting a bit too ostentatious.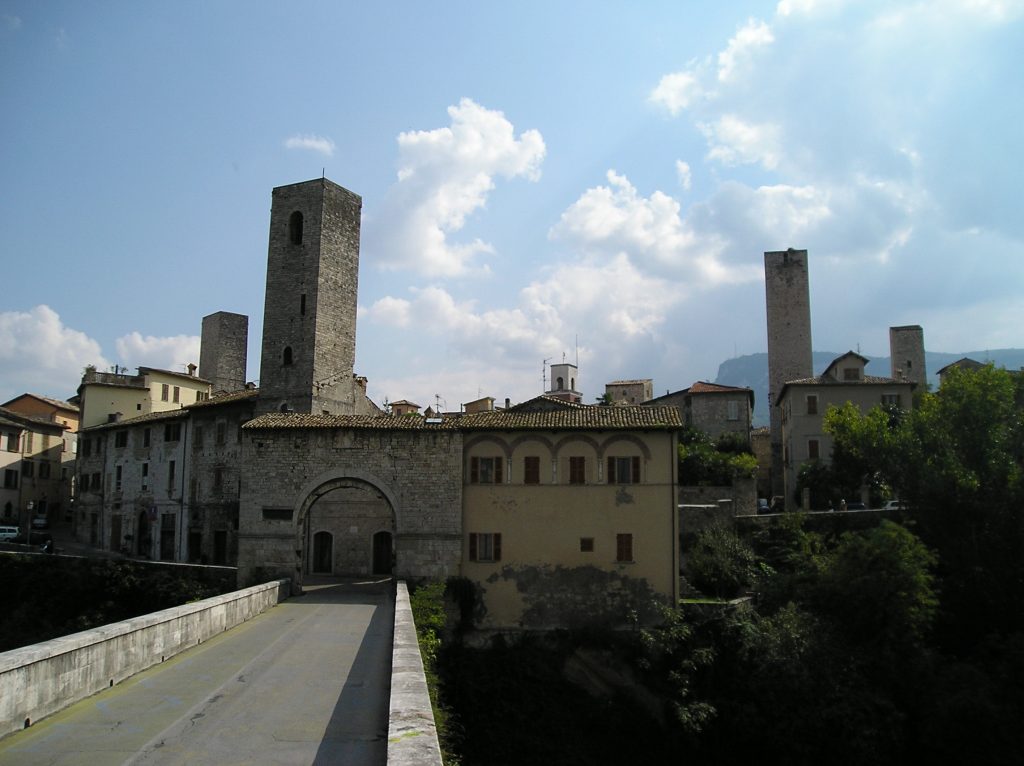 So then the trend became a door inscription. Nobody seems to know why but inscribing a favorite verse in the travertine lintel of the entry door became a fad, so as you wander around town keep your eyes open for these talking walls that bestow words of wisdom, catch phrases or religious maxims to anyone willing to read them. Many are in Latin or in the old dialect. And while they were inscribed in the 1400s, they're still doling out wisdom or a smile all these centuries later.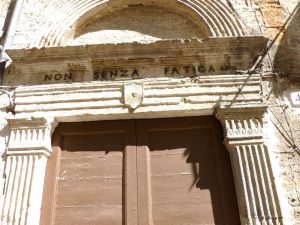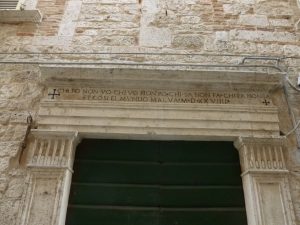 Ascoli Piceno is an underrated place, with beautiful sights, a wealth of good restaurants, a beautiful historic center to explore – all only a half-hour from the Adriatic Sea. It is located on the ancient Roman road, the Via Salaria.