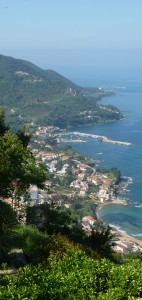 Sometimes it's hidden in plain sight; sometimes it's worth the trip to seek out – Italy beyond the crowds and "must see" attractions.  Too often, guidebooks and online sources merely repeat the same information over and over, rehashing tired lists that leave you with all the same old "usual" places that every tourist reads about.  The restaurants become packed, the attractions become dulled by the crowds, and the overall experience feels a little hollow.  We understand that the "real" Italy is beyond the usual in the overlooked gems.
ABOUT MY BELLA ITALY
This is not a generic list or an internet-researched resource. I have personally visited every place, walked through each museum, eaten in each restaurant, participated in every festa, and laid my head in every hotel or villa that you see here. I am not compensated for these write-ups, they are not "advertorials". They are places I've found and enjoyed during my travels around the bel paese.
Why?  Because I'm tired of seeing the same old places repeated endlessly around the net, too often by writers who pull them from a list without every visiting the place in person. I'm bugged by seeing cleverly designed advertisements written as authoritative guides. There is so much more out there! Great food, less-known towns, festivals and sights that you might not hear about – I've sought them out, so you can go deeper; so you too can experience my bella Italy.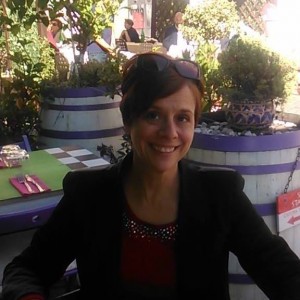 WHO'S BEHIND MY BELLA ITALY?
Valerie Fortney is a freelance writer and tourism specialist who left her life in New Mexico to move to her ancestral region in Italy. She and her husband Bryan have embraced the culture and learned the language to see Italy "from the inside out". They never resist a hill town, taste the wines of the regions to complement their traditional dishes, and look for the charming, characteristic hotels over the sleek and modern "designer" places. They love the history, architecture, traditional crafts, and festivals that make Italy so unique and interesting.
You can contact me at vgfortney (at) gmail (dot) com